Using this feature, clients can view their account balance from the online platform. From there they will have access to an account balance history that will display when the client has deposited or withdrawn fund from their account and the balance before and after the operation.
Managing financial transactions and maintaining accurate client account balances are crucial elements in the smooth operation of any business. For clinics, spas, and salons, it's particularly important as it directly relates to your relationship with clients. Recognizing this, we've integrated a robust Account Balance feature into our CRM software, ensuring seamless financial management and fostering trust with your clientele.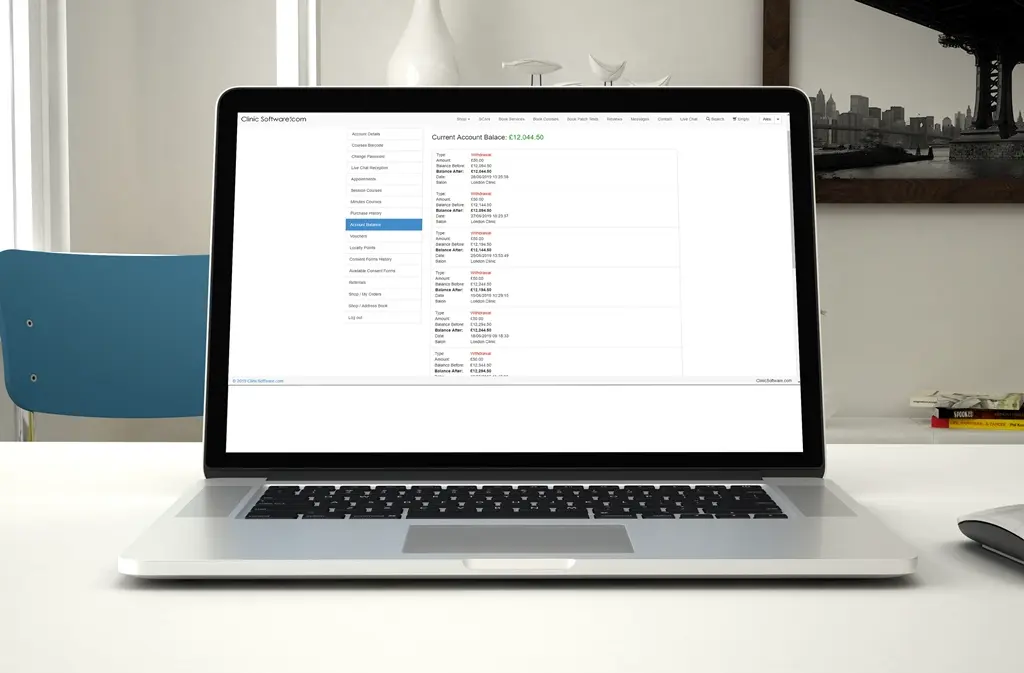 WHY ClinicSoftware.com?
Connect the dots
"Clinic Software®.com is a fully-comprehensive SaaS (Software as a Service) in cloud based created to help companies and appointment-based businesses of any industry and size such as Clinics, Spas and Salons with tools that helps to Grow Sales, Save Time & Get Organized."
ASK YOUR QUESTIONS