Any Website visitors will be able to chat with you in real time and with any member of staff. This allows your business to be connected with its customers 24/7/365
When a customer sends a message directly from the website you will get a notification into the software and your receptionist can reply with more details about the specific treatment, giving them details about the special offer of the month or even creating a lead into the software so you will follow up with the client the following day or the following week. In this way you will make sure that all the website visitors are easier to convert. You will never miss again a website visitor which doesn't have time to give an email or call a phone number.
Case studies revealed that the conversion rate has increased massively by 20% if the customer will receive a reply on the chat in the next 2 minutes.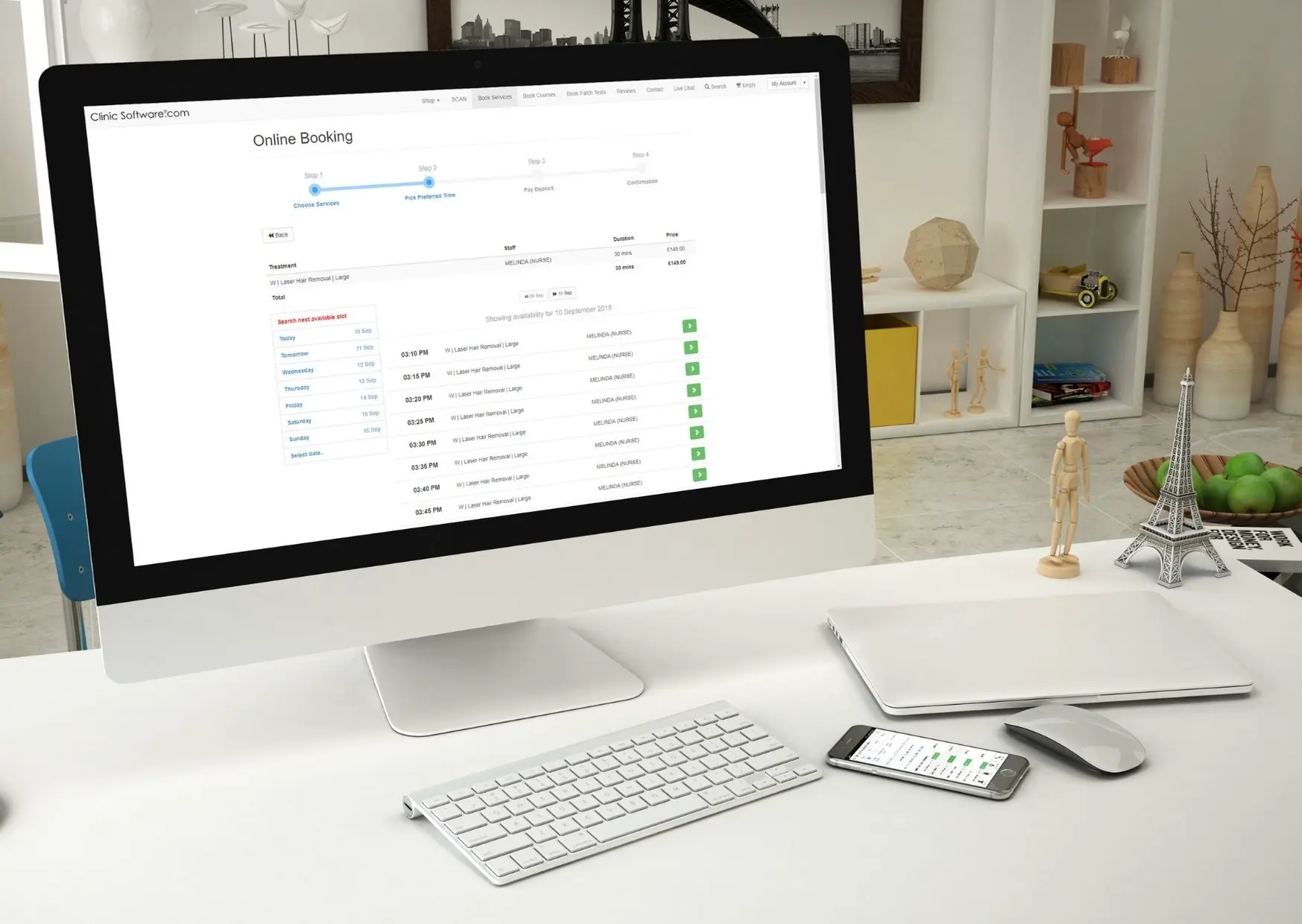 WHY ClinicSoftware.com?
Connect the dots
"Clinic Software®.com is a fully-comprehensive SaaS (Software as a Service) in cloud based created to help companies and appointment-based businesses of any industry and size such as Clinics, Spas and Salons with tools that helps to Grow Sales, Save Time & Get Organized."
ASK YOUR QUESTIONS