Czym jest GDPR i jaki będzie miało na Ciebie wpływ?
Nowe ogólne przepisy Unii Europejskiej dotyczące ochrony danych (GDPR) zaczną obowiązywać od 25 maja 2018 r. i będą miały wpływ na wszystkie organizacje, które przechowują lub przetwarzają dane osobowe.
GDPR będzie:
Podkreślenie nowych obszarów odpowiedzialności
Wykazać, że organizacje potrzebują zgodności
Zapewnić egzekwowanie tej zgodności
Zwiększenie wszystkich kar nakładanych na organizacje w porównaniu z obowiązującą ustawą o ochronie danych, którą zastąpi.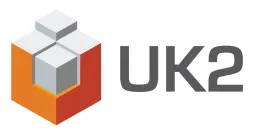 Co robi UK2, aby dostosować się do przepisów GDPR?
UK2 jest zobowiązana do przestrzegania najwyższych standardów bezpieczeństwa informacji, prywatności i przejrzystości. UK2 zapewnia, że ochrona i zarządzanie wszystkimi danymi ma wysoki priorytet i będzie przestrzegać wszystkich obowiązujących przepisów oraz zapewni, że jako podmiot przetwarzający dane spełnione są wszystkie zobowiązania umowne dotyczące naszych produktów i usług.
W UK2 ciężko pracowaliśmy, aby upewnić się, że jesteśmy zgodni z przepisami. Chcemy podzielić się z naszymi klientami kilkoma kluczowymi punktami i zobowiązaniami, które podejmujemy.
UK2 Group jest globalnym dostawcą usług internetowych z siedzibą w Wielkiej Brytanii, z centrami danych w Wielkiej Brytanii i USA; obecnie jest własnością The Hut Group.
The Hut Group (znana również jako "THG") jest brytyjską firmą zajmującą się handlem elektronicznym z siedzibą w Manchester Airport, Manchester. Prowadzi ponad 100 międzynarodowych stron internetowych sprzedających szybko rotujące dobra konsumpcyjne ("FMCG") bezpośrednio do konsumenta poprzez własną platformę e-commerce. Od 2015 roku sprzedaż The Hut Group w przeważającej mierze odbywa się poza Wielką Brytanią.[3] W 2017 roku The Hut Group została wyceniona na ponad 2,5 mld funtów, co czyni ją jedną z najbardziej wartościowych prywatnych firm w Wielkiej Brytanii.
Designed To Save You Time, Designed To Make You More Money, Designed For You. Real-Time Full Control. It Is Time To Take Control Of Your Business.