APPOINTMENTS AND DIARIES
Day Book Appointment Booking Calendar
Day Book Appointment:
Clinic Software day book appointment makes scheduling your customers in for treatments quick and very easy, which is crucial for a busy beauty Clinic. However, Clinic Software does a lot even more than simply allow you to take down a name and time for a visit from your customer. The clients database allows you keep vital information such as: name, date of birth, telephone number, address, e-mail address, warning notes, discount level, voucher code, forms signed, order history, appointments history, account balance, and more.
Comprehensive Clinic Appointment Booking Software:
Clinic Software also provides you the power to keep a lot more comprehensive info such as: skin type, allergic reactions, last visit, favourite therapies and treatments and other urgent notes. The advantages of keeping a greater level of info include: the capability to do even more concentrated marketing, maintain a far better connection with your clients and also it offers you the possibility to recognize your customers much better than you ever have done before.
Single Click Appointments Clinic Appointment Booking Software:
Bring in new appointments is done utilizing a single mouse click. The beauty Clinic agenda could be viewed in day, in advance for a week or in advance for even months and you will create more appointments for the next months. This allows appointments to be quickly relocated from one day to another day.
Access Available Anywhere Appointment Booking Software
Having the appointment day book online means that a Clinic manager could view utilisation from anywhere that has access to the internet, from the beauty Clinic, from home or even when away on vacation.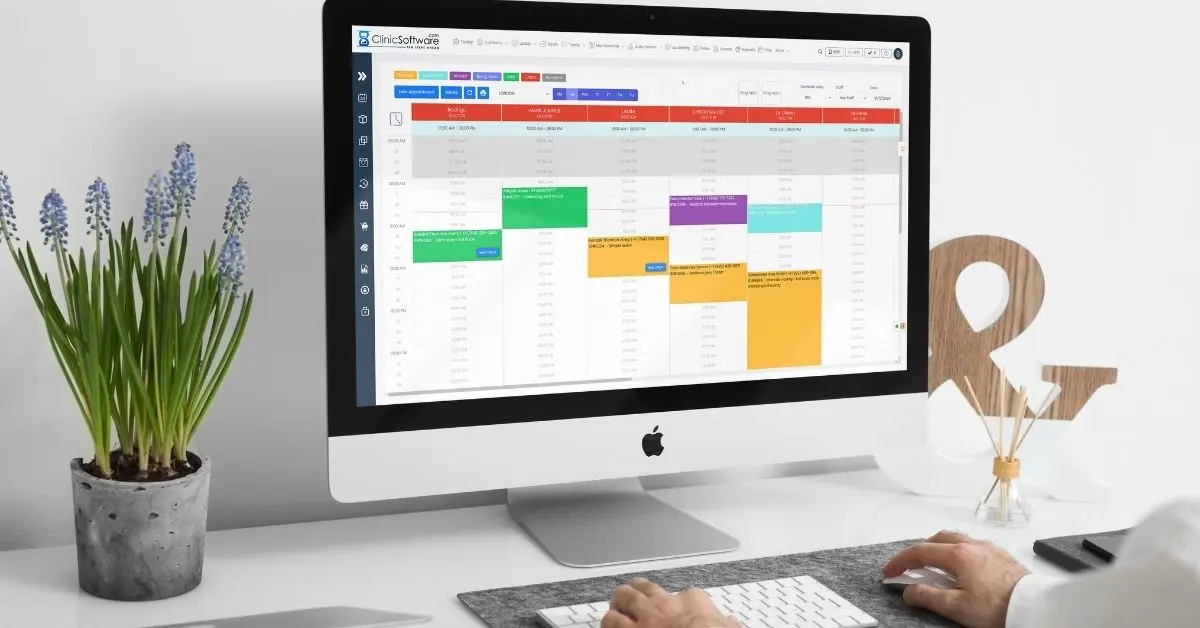 WHY ClinicSoftware.com?
Connect the dots
"Clinic Software®.com is a fully-comprehensive SaaS (Software as a Service) in cloud based created to help companies and appointment-based businesses of any industry and size such as Clinics, Spas and Salons with tools that helps to Grow Sales, Save Time & Get Organized."
ASK YOUR QUESTIONS