ENTER TODAY TO WIN A FREE PROFESSIONAL EDITION SOFTWARE LICENSE + ONLINE BOOKING ADD-ON
ClinicSoftware.com and Olympia Beauty have come together to offer one lucky winner the chance to win a free professional edition software license!
Implementing the right software can increase sales and productivity. You can grow sales, save time, get organized. Let's take a look at the few ways ClinicSoftware.com gives small companies big business power:
All Tools in One Place
Grow your business
Reports as You Need Them
Grow your productivity
Easy Collaboration
Online booking
Tablet Consent Forms
Tablet Rejuvenation
Mobile On the Go
The winner will be announced 30th September 2019 at Olympia Beauty, London.
Enter your details below to enter the competition to Win!
How ClinicSoftware.com Will Help You
– Saving time is a big challenge for a professional team, but surprisingly using the software with a pc, tablet and smart-phone as a part of the regular work-flow can eliminate downtime and save a lot of time.
– Open your business to new appointments opportunities 24/7/365.
– Automation of repetitive tasks gives your team more time to concentrate on growing up the business and take more appointments from different channels.
– With Text Marketing, you can automatically confirm bookings via SMS Text, reducing the number of no-shows and cutting back the time you spend on the phone confirming appointments.
– Automated online booking means that confirmed bookings are entered directly into the appointment book, not just a booking request.
– Providing one software solution for team to access the information and connect eliminates endless phone calls and mistakes.
– Auto Booking reminders for existing customers with less than 1 appointment in the last 30 days.
– The software syncs with all the devices even with tablets and mobiles, via the in-cloud, so the entire team is on the same page and has the most current information anywhere at anytime.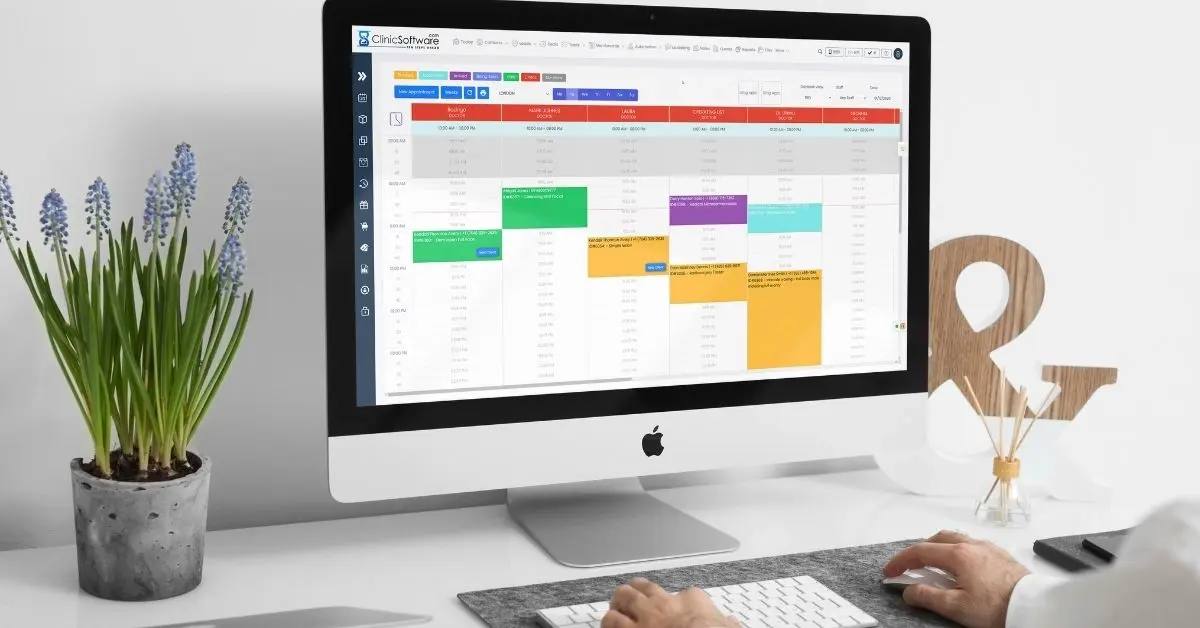 Terms and Conditions
Each entrant must register to attend the Olympia Beauty 2019 event and be a clinic or beauty trade professional. They must be available on 30th September 2019 to collect the prize/voucher on the Olympia Beauty Show. Agree to publicity photographs being used by ClinicSoftware.com and associated media across all media platforms post event.
The winner must supply/agree to:
Be a named reference site
Periodical refreshing of profile/progress
Video Testimonial
Case Study Progress
Success Story with ClinicSoftware.com within the business and with the clients
Agreement with ClinicSoftware.com to use all aforementioned materials for any company/brand promotion:
1. Print advertisements 2. Website content 3. Social media content / reference 4. Promotional print literature 5. Press magazines advertising
The Prize
ClinicSoftware.com agrees to supply:
Professional Edition Software License
Online Training
Business emails
Free Newsletter Service
Free Support
Free Set Up
The winner will be integrated to the ClinicSoftware.com trained network, benefiting from all the support and resource made available to the ClinicSoftware.com customer base.
If the winner is not present at the show then another winner will be chosen. The prize cannot be exchanged for a cash alternative. The prize must be used within 12 months.
By entering you give permission for ClinicSoftware.com to market to you in the future. You can unsubscribe within the first marketing email if you wish. You're details are private and will not be passed onto any third party companies. Other terms and conditions may apply.