Daniel Lyons, Managing Director BodycraftLondon
ClinicSoftware.com's marketing function is essential to Daniel, as its the ability to send auto eMail & SMS Texts reminders for clients and reduce "No shows" with 89%. Plus the newsletter feature with news and special offers. "Since we've had the software, every week I go through my customers database and send them an email and a text with a special offer in. It takes about 4 minutes and we see complete success from it. Since we've had the software we get a lot of money coming through the till every week, when we usually wouldn't…"
Mixed into the standard treatment menu at BodycraftLondon are a range of holistic and well-being therapies, such as sport massages, body massages, acupuncture, electro-stimulations, facials, eye treatments, manicure, pedicure, waxing and microdermabrasion.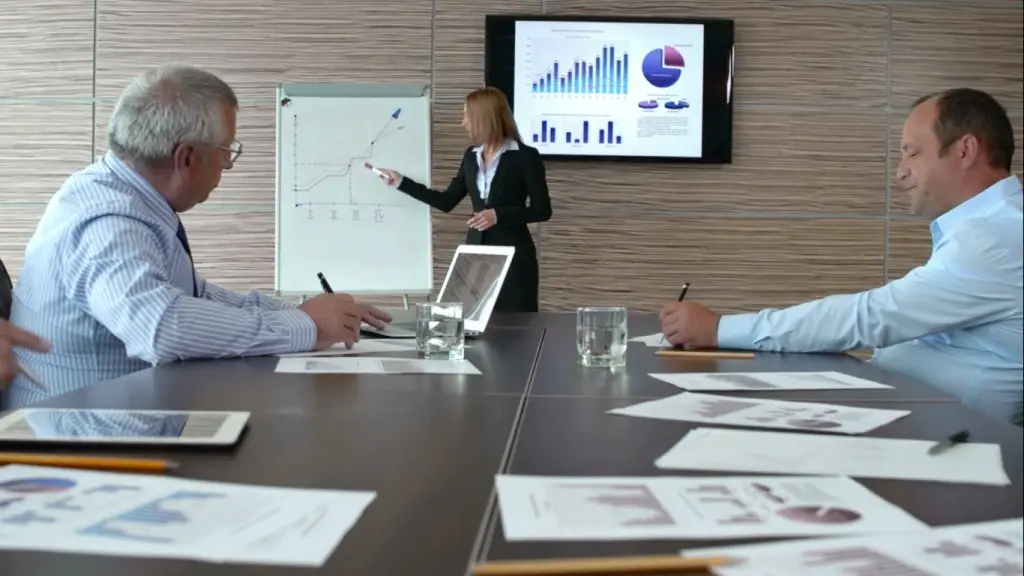 In terms of client segmentation, aside from regularly using ClinicSoftware to target new customers, Daniel finds the client card feature very useful. This allows the user to record previous purchase, past appointments, past activity, history with balance, active courses and sessions and tracking for the customer sessions and tracking for the customer instalments along with a client's details, and based on these you have the ability to analyze your customers logs activity and increase the number of your appointments.
"Recently, I wanted to promote and offer to our regular clients, so I sent them an offer with 20% off if they booked Tuesday and Wednesday. We saw a lot of re-bookings immediately after. Most of the marketing I do through ClinicSoftware.com its marketing solutions, like newsletter, sms text, loyalty card, voucher gift cards and many more. We get a lot fewer no-shows because of the messages… " Daniel continues.
"We have Increased the sales by 400%. A massive thank you!" – he says.
Please check the video for the full testimonial and the case study details.
It's increase your sales by 400%, it's got many great features on there, such us marketing functions, the email and sms text messages withing 48 hours just reduces no shows with 89% which is fantastic you know.
So we use to get a lot of people, they use just book in and no show up, really, because they been booking their appointments ages ago, and just completely forget about it and to be honest sometimes you even forget to send an email or a text message out when you do have a lot of clients within that day so that automatically just does it for you which is so easy, the newsletter as well which is sent out so let people know who have signed up forthnightly which is very professional, and just shows everyone the news we have on, any offers we have, sales as well.
How is ClinicSoftware.com helping you?
Every week I go through our customer database which is a feature on the software and I sent to our clients the special reminders and offers as well that we have on and it just had increased our sales which is fantastic.
Every week now I go through it and it's put in money through the till where is it didn't do so well before we start sending this reminders out and the special offers as well which automatically go out, just make life so much easier.
How does ClinicSoftware.com benefit you the best?
 I can track the benefits the are coming through the business from the software by checking the weekly, daily monthly, comprehensive reports and see where we are doing really well in a certain area and we can actually traget specific customers, specific offers, specific sales, it's really just easy to use.
What has changed in sales?
Before using this software my sales went particularly strong for the business but now after using these features as well the actually sales gone up by 400% which is just fantastic and you can't ask for much more than that.
Delivering better integrated services?
 Integrateed into the software we have all of our services which are really easy to find, easy to work around as well, such a lot massive range of holistic well beeing services, sports masage, body massage, accupuncture, electro-accupuncture, electro-stimulation, waxing, facials, eye treatments, manicures, pedicures, you haveve got a lot going on there and it's really just easy to use.
Why did you choose ClinicSoftware.com?
I choose ClinicSoftware.com as our software provider because they seem to have all features you need to grow your business where other providers just had really quite boring and hard to work around service and functions in there.
We choose ClinicSoftware.com they have many features to grow your business, which is really good and other providers just had a basic calendar and few other functions on there.
What features do you value the most?
ClinicSoftware.com has many features such as Total Management Control, where you can see your staff Checking IN, Checking OUT, at times, also gives them different options of what they can use in the software, so you can have as manager a lot more use useful features through the software and if you want certain staff to be limited to certain features is really handy as well, especially if you are not arround all the time and if you have more clinics. It's got POS (point of sale) system, stock and product management, which is really handy just always constantly keeping control of what you have got it. It gives you an alert as well of when you are getting low on stock and products.
What are the features you love the most?
Business Reports and finances, which we talk about earlier is the fantastic option that keep you up today with your reports and also finances, obviously of what's gooing on, so you can hit the targets specific areas and see where you going well where you are not doing so well, how you can improve in those areas as well.
Appointment Book, really easy to use, a fantastic feature also it's very easy to find your way around it, and it's very user friendly. We have vouchers cards, loyalties cards, gift cards, and client cards which the Client Card one of my favourite features it's just gives that extra touch to your clinic, salon, the client will come in, with a certain specific barcode on their card, you scan this card and it will come up with all their history, the information so you can use just little extra touches as well as you saying hello to the client, you can see what they had last time, weeks, month ago, years ago, you can see how much credit they have on their card, you can top it up, wow… many many more… on there, so that's definitely a favourite feature for me, which also goes into client management really, there you can again manage your clients, you can see what they are having specifically on a regular basis, what treatments they have in and tailor specific clients special offers, give them a special offer for being a loyal customer, a send them special offers tailored to them and what they like, so that is again, I don't know if I can have two favourite features, but I think I will linked them into one anyway which is fantastic.
The Online Booking System with that many many complements on it and as I was saying earlier the sales just increased by 400% I think a lot of it is to do with the online booking system because is so, so easy to use when you are on there. If you go into other websites as well you can, it's sort of, it takes a while to find your way around, click, if you click on service you have to book and pay for them individually, but not this one, you specifically can, you can select many services and book and pay for them at the same time as well which is really good.
How useful is the online booking system add-on?
ClinicSoftware.com has given us online booking system and is as I was saying earlier has just increased sales by 400%, I think a lot of it is coming through from the how easy the booking system is for clients, it's fully responsive as well, so if you are on the go you can use it your phone, you can book multiple treatments as well at the same time, even with different therapist or practitioners and is a fantastic realy really good booking system.
What's your opinion on your technical support?
The tehnical support is very professional, is rare, very rare, that anything goes wrong with ClinicSoftware.com but when we have been stuck before, there always been very very helpful.
How to develop a marketing strategy?
Recently I wanted to promote an offer to our regular clients, so I have sent them an offer with 20% off if they booked Tuesdays and Wednesdays, we saw a lot of rebookings immediately, Most of the marketing I do is through ClinicSoftware.com, is marketing solutions, like newsletters, sms texts, loyalty cards, voucher cards, gift cards, many more. Few no shows because of the messages as well.
BodycraftLondon uses the software integrated sms texts facility that recently benefited from a free update included in the ClinicSoftware.com support packages which included automated sms feature that can be configured to use stored, information to send our "Happy Birthday!" messages and welcome email to new clients, this is a realy, really good feature and it's fantastic.
Anything you would like to tell everyone?
When we started BodycraftLondon we use just getting buying really, that wasn't a well of lot going on, it use just turning over, we made a big leap into the software from ClinicSoftware.com and it's just taking the business to a whole new level, now we are looking to even open it up other branches because of the volume that is bought in, and it's really, really help to say out a lot, I will definitely recommend it, but I sort of don't want it because I want to keep it a secret as it's like a bit of a secret card that you got at your sleeve but if you own a clinic or a salon is the right thing to do, it's a must, and I want to say a massive THANK YOU TO ClinicSoftware.com for making us so much more confident and just taking as I said the business to that next level and just constantly taking to new levels as well, it's just made our life so much earlier and our salon so much more professional as well, so a big THANK YOU!
Thank You Dan!