Loyalty Points Feature
In today's competitive service industry, customer retention is as crucial as acquiring new clients. A proven way to achieve this is by implementing a robust loyalty program, which is why we've integrated a comprehensive Loyalty Points feature into our CRM software. This feature is designed to reward and motivate your clients, driving repeat business and enhancing customer satisfaction for your business.
Rewarding Loyalty
Our Loyalty Points feature allows you to award points to clients based on their purchases, be it for services or products. These points can then be redeemed for discounts, free services, or special offers, effectively rewarding your clients for their loyalty.
Flexible Points Management
The Loyalty Points feature offers you the flexibility to design your loyalty program according to your business strategy. You can set the points value for different services or products and decide on the redeemable value of the points. This allows you to customize the feature to best suit your business and customer needs.
Encourage Repeat Business
By offering valuable rewards for repeat purchases, you can motivate your clients to return more often. This increases customer retention and loyalty, thereby driving your business's stability and profitability. A well-executed loyalty program can turn occasional clients into regulars, increasing your revenue and enhancing client satisfaction.
Customer Engagement
Loyalty programs provide a platform for ongoing customer engagement. With our Loyalty Points feature, you can notify clients of their points status, special redemption offers, or bonus points events via email or SMS. This keeps your business top of mind and encourages clients to visit your business more frequently.
Data Insights
Our CRM software not only helps you manage your loyalty program but also provides valuable data insights. By tracking which rewards are most popular, you can refine your offerings to better meet your clients' preferences. This data-driven approach ensures your loyalty program continually evolves to satisfy your clients and support your business goals.
Easy Integration with Other Features
The Loyalty Points feature easily integrates with other features of our CRM software, such as appointment booking, point of sale, and client communication. This seamless integration ensures a smooth and efficient operation of your loyalty program, enhancing both your business operations and your clients' experience.
In conclusion, the Loyalty Points feature is a powerful tool for fostering customer loyalty, enhancing client satisfaction, and driving business growth. By rewarding your clients for their loyalty, you create a win-win situation that benefits both your clients and your business. Embrace the power of loyalty with our Loyalty Points feature and take your business to the next level.
LOYALTY CARDS
Your customers would like to inform their friends and family about your excellent services, you should to offer them an incentive.
The very best advertising and marketing you will ever do is having a referrals and rewards system in place. Our software automatically gives incentives on a Loyalty Card for referring a friend and our Clinic s have seen a dramatic increase in revenue with our program.
Clinic Software loyalty schemes make use of the latest technology. From simple plastic credit cards and tags with barcodes in the Clinic through to QR code barcodes easily readable via smart phones to book online all your services. You choose the best option for your business.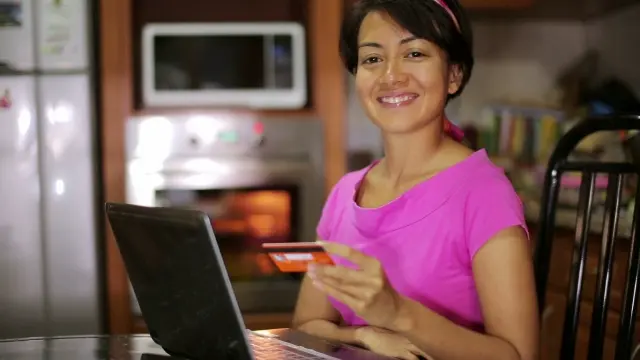 WHY ClinicSoftware.com?
Connect the dots
"Clinic Software®.com is a fully-comprehensive SaaS (Software as a Service) in cloud based created to help companies and appointment-based businesses of any industry and size such as Clinics, Spas and Salons with tools that helps to Grow Sales, Save Time & Get Organized."
ASK YOUR QUESTIONS