Subscriptions
In the realm of businesses, creating a consistent and predictable revenue stream is paramount. Offering subscription-based services isn't merely an option; it's a strategic maneuver that builds loyalty while ensuring financial stability. Our CRM software has integrated a robust Subscriptions feature to assist your business in setting up and managing recurring service plans efficiently.
Why is the Subscriptions feature important for your business?
A. Consistent Revenue Stream: Subscriptions ensure a regular income, allowing for more accurate financial forecasting and business stability.
B. Customer Retention: A subscription model encourages customer loyalty, ensuring your clients return to your business regularly for services.
C. Simplified Billing: Automatic recurring billing simplifies the payment process for both you and your clients, saving time and administrative efforts.
D. Enhanced Client Experience: Subscriptions provide clients with convenience and value, as they can enjoy regular services without the hassle of repeated bookings and payments.
E. Optimize Service Offering: You can package popular services into subscription plans, providing value to clients and encouraging uptake.
F. Increased Customer Lifetime Value: Subscription models can increase customer lifetime value, as clients tied to a subscription are likely to spend more over time.
G. Business Growth: By offering compelling subscription plans, you can attract new clients and grow your customer base.
Our Subscriptions feature in our CRM software is not just a tool; it's a strategic asset that can transform your business model, fostering customer loyalty, and ensuring revenue predictability. Whether you're a small clinic just starting out or a large, established salon or spa, implementing the Subscriptions feature could be a pivotal step towards sustainable business growth. Embrace the power of the subscription economy and let it lead your business towards greater success.
Membership
In a competitive market like clinics, spas, and salons, building a loyal client base is essential. Offering memberships isn't just a business strategy; it's a way to make clients feel valued and foster long-term customer relationships. Our CRM software offers an integrated Membership feature, enabling your business to create and manage unique membership plans effortlessly.
Why is the Membership feature crucial for your business?
A. Boost Customer Loyalty: Membership programs incentivize customers to keep coming back, helping you build a base of loyal, repeat clients.
B. Increase Revenue: Memberships often translate into a steady, predictable revenue stream. Clients commit to repeated services, increasing your sales.
C. Upselling Opportunities: Memberships offer a platform for upselling and cross-selling, as members are more likely to try other services or products.
D. Enhanced Customer Experience: Memberships can provide clients with exclusivity and extra perks, enhancing their experience and overall satisfaction.
E. Foster Community: Memberships can help create a sense of community around your brand, encouraging positive word-of-mouth referrals.
F. Detailed Customer Insights: Memberships can provide valuable insights into your clients' preferences and behavior, aiding in creating targeted marketing campaigns.
G. Streamlined Management: Our CRM software makes it easy to manage your membership plans, track renewals, and monitor member activity, saving your team time and effort.
The Membership feature in our CRM software is more than just a tool; it's a strategy to build stronger relationships with your clients while boosting your bottom line. By incorporating a membership program in your business, you create a win-win situation - your business gains loyal customers and consistent revenue, while your clients enjoy exclusive benefits and a personalized experience. Invest in our Membership feature and let your business thrive on client loyalty.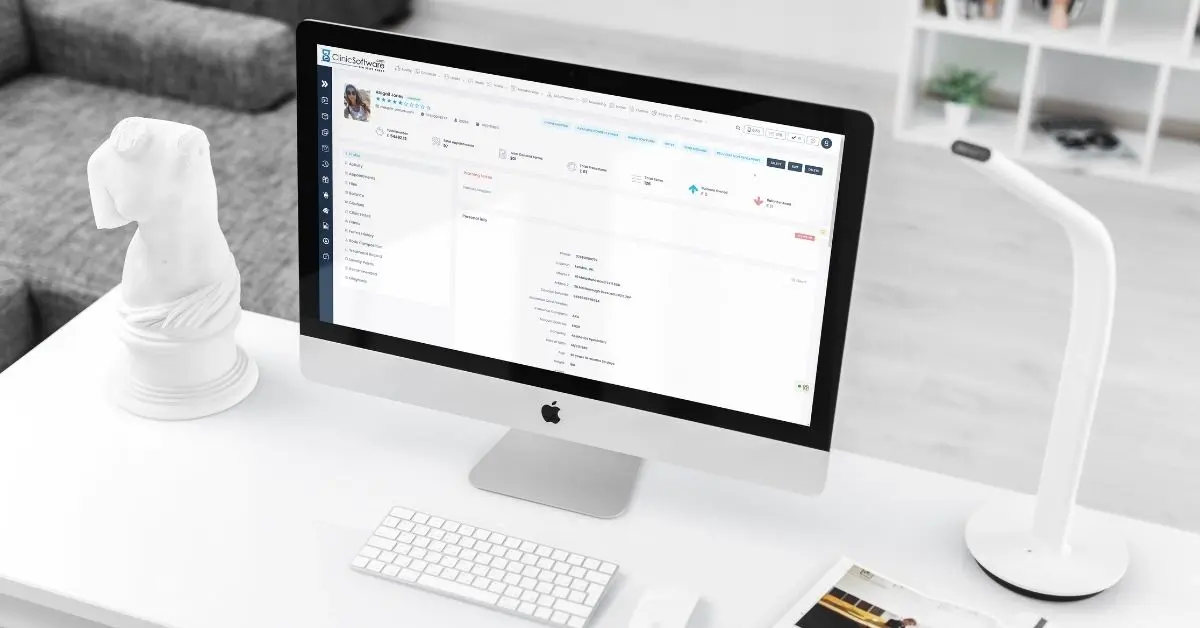 With this amazing capability you can view a summary of the number of active courses, view the number of available courses, used and last purchased courses. Customers also have the capability to order new courses.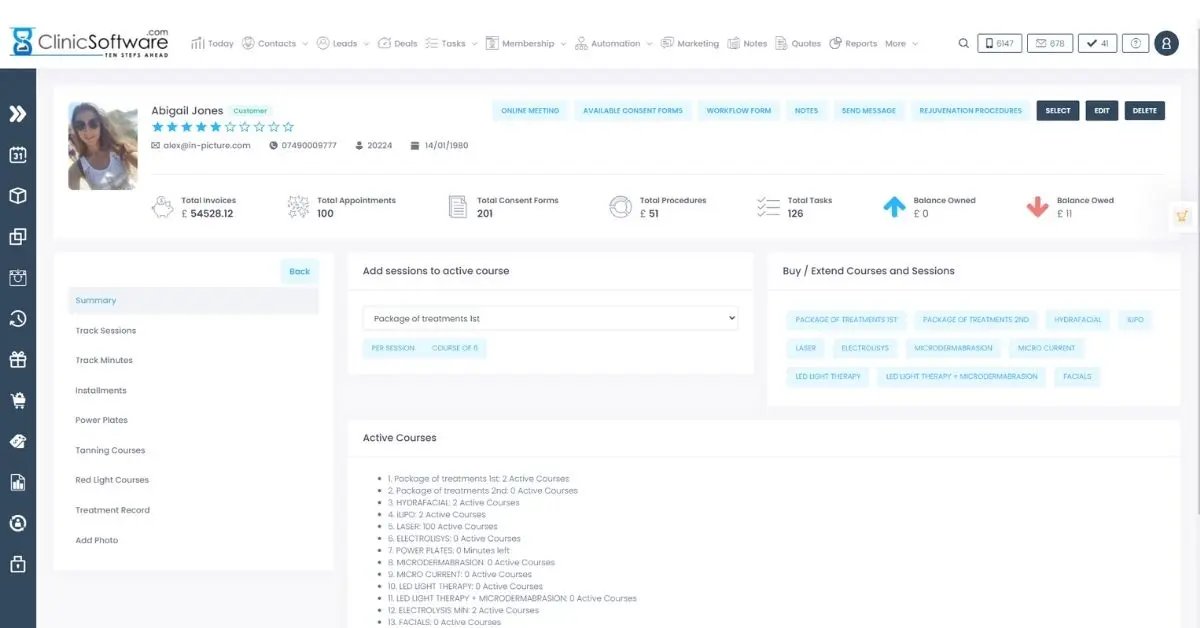 WHY ClinicSoftware.com?
Connect the dots
"Clinic Software®.com is a fully-comprehensive CRM in cloud based created to help companies and appointment-based businesses of any industry and size such as Clinics, Spas and Salons with tools that helps to Grow Sales, Save Time & Get Organized."
ASK YOUR QUESTIONS