O que é GDPR e como isso afetará você?
O novo Regulamento Geral de Proteção de Dados da União Européia (GDPR) começará a partir de 25 de maio de 2018, e terá impacto em todas as organizações que possuem ou processam dados pessoais.
A GDPR irá:
Destacar novas áreas de responsabilidade
demonstrar a necessidade de conformidade das organizações
assegurar o cumprimento desta conformidade
aumentar todas as penalidades contra organizações do que a atual Lei de Proteção de Dados, que ela substituirá.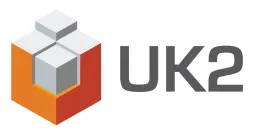 O que o UK2 está fazendo para cumprir as leis do GDPR?
UK2 está comprometida com os mais altos padrões de segurança, privacidade e transparência da informação. UK2 garante que seja dada alta prioridade à proteção e ao gerenciamento de todos os dados, e cumprirá todas as regulamentações aplicáveis e garantirá que, como processador de dados, todas as obrigações contratuais para nossos produtos e serviços sejam cumpridas.
No UK2 temos trabalhado muito para nos certificarmos de que estamos em conformidade. Queremos compartilhar com nossos clientes alguns dos principais pontos e compromissos que estamos assumindo.
UK2 Group é um provedor global de serviços de Internet baseado no Reino Unido, com centros de dados no Reino Unido e nos EUA; atualmente é de propriedade do The Hut Group.
O Hut Group (também conhecido como "THG") é uma empresa britânica de comércio eletrônico com sede no aeroporto de Manchester, Manchester. Ela opera mais de 100 websites internacionais que vendem bens de consumo de rápido movimento ("FMCG") diretamente ao consumidor através de sua plataforma de comércio eletrônico própria. A partir de 2015, as vendas do The Hut Group foram predominantemente fora do Reino Unido [3]. Em 2017, o Hut Group foi avaliado em mais de £2,5 bilhões, tornando-o uma das empresas privadas mais valiosas do Reino Unido.

Designed To Save You Time, Designed To Make You More Money, Designed For You. Real-Time Full Control. It Is Time To Take Control Of Your Business.
Projetado para economizar seu tempo, projetado para ganhar mais dinheiro, projetado para você. Controle total em tempo real. É hora de assumir o controle de seu negócio.
CONSULTE MAIS INFORMAÇÃO