What is GDPR and how will it affect you?
The new European Union General Data Protection Regulations (GDPR) will commence as of 25th May 2018, and will impact all organisations that hold or process personal data.
GDPR will:
Highlight new areas of responsibility
demonstrate organisations' need for compliance
ensure enforcement of this compliance
increase all penalties against organisations than the current Data Protection Act, which it will supersede.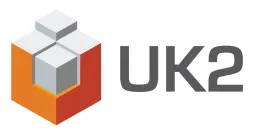 What is UK2 doing to comply with GDPR laws?
UK2 is committed to the highest standards of information security, privacy and transparency. UK2 ensures that a high priority is placed on protecting and managing all data, and will comply with all applicable regulations and ensure that as a data processor all contractual obligations for our products and services are met.
At UK2 we have been working hard to make sure we are compliant. We want to share with our customers some of the key points and commitments we are making.
Designed To Save You Time, Designed To Make You More Money, Designed For You. Real-Time Full Control. It Is Time To Take Control Of Your Business.